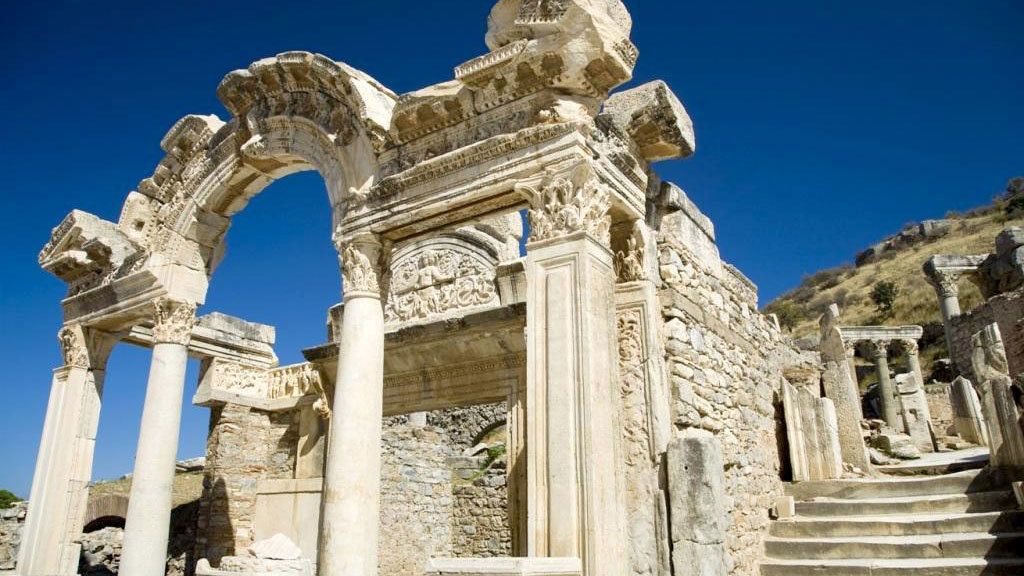 A Journey to Ancient Ephesus
What is the best way to discover Ephesus?
Odeon
Marble Street
The Hadrian Temple
The Great Theatre
---
Package Details
The Ancient City of Ephesus is one of the crown jewels of humanity's most outstanding cultural and historical heritage. Ephesus is home to one of the Seven Wonders of the Ancient World, the Temple of Artemis (completed around 550 BC and destroyed in 401 BC by a mob led by St. John Chrysostom); as well as being one of the seven churches of Asia that are cited in the Book of Revelation, and the supposed site of the writing of the Gospel of John. You will take a walk in the ancient streets and see hints of a wealthy urban lifestyle at the height of Roman and Greek civilizations. You will take an early morning- flight and be greeted by the tour guide. Then, you will travel to Ephesus. On the way, you will pay a pilgrimage visit to the House of Mother Mary. This Christian and Muslim shrine is located in the vicinity of Ephesus, and it is believed by many that Mother Mary was taken to this stone house by Saint John and lived her last days there. Her final resting place is also nearby. You will then visit the ancient city of Ephesus, the Roman capital of Asia Minor. Your tour will include the Odeon, Marble Street, the Hadrian Temple, the Celcius Library, and the Great Theatre.
1

Odeon

2

Marble Street

3

The Hadrian Temple

4

The Great Theatre
This tour is for maximum 12 people.
Included in the Package
Private

Professional tour guide experience in various languages
Transportation from/to your address via proper, comfortable vehicle.
Domestic Flight Ticket

---
Not Included in the Package
Drinks and all personal expenses
Admission fees.
Lunch
Important Information
Cancellation can be done a night before for half day morning and full day tours in Istanbul and 4 hours prior to afternoon tour avoid penalty, otherwise full tour rate will be charged.
Children 11 and younger receive 50% discount.